Keynote Speech and Dinner, 17:30 – 21:00, Student Union, Los Angeles Room
Bio of Professor Fan Yong
Vice President of East China Jiaotong University(ECJTU)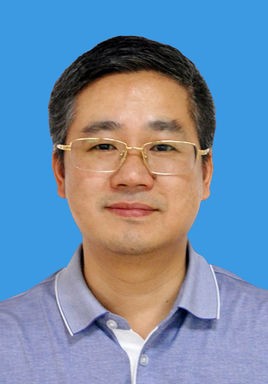 Professor Fan Yong is the Vice President of East China Jiaotong University(ECJTU), in charge of the university's international cooperation and affairs. He is also a professor at the School of Economics and Management with expertise in labor relations and labor laws.
ECJTU is one of the renowned multi-disciplinary and comprehensive universities in China; and it focuses on railway-related disciplines and features the transportation engineering. It was established in 1971, when the State Council approved of combining both College of Locomotive and Rolling Stock in Shanghai Jiaotong University and College of Railway Engineering in Tongji University together to establish Shanghai Railway Institute, which was later renamed East China Jiaotong University and transferred to Jiangxi Province. Since 1978, ECJTU and Shanghai Railway Institute ran independently as two universities and then was affiliated to the Railway Ministry of China. In 2000, the university was reformed to be co-sponsored by both central and provincial governments.
Professor Fan earned his bachelor's degree in political science from Nanchang University and his Master's degree in Management from Huazhong University of Science and technology. He also obtained a lawyer qualification certificate in 1993.Professor Fan has done many studies in his fields and published more than 20 papers on academic journals and 3 monographs and textbooks.
Professor Fan has been the Deputy Director of Economics in Jiangxi Provincial CTGC (College Teaching Guidance Committee); the Standing Director of Jiangxi Provincial EIEA (Education International Exchange Association); and the Assessment Expert of Ministry of Education Chinese and Foreign Cooperation in Running Schools